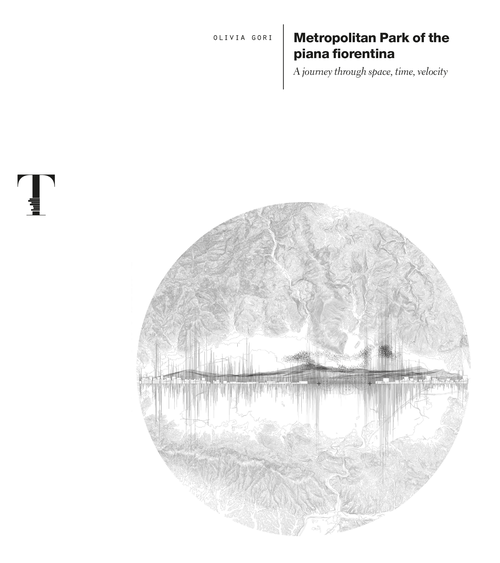 Collana Tesi
Metropolitan Park of the piana fiorentina
A journey through space, time, velocity
Olivia Gori,
didapress
inglese
24x27 cm
64 pagine/pages
ISBN 978-88-3338-026-1

© 2018
Olivia Gori
(Florence, 1988), architect. In 2016, she co-founded the team of architects ECÒL, developing projects on public space and the study of the geometrical realm. In 2017 the team participates with site specific projects to the Nuit Blanche in Taipei and Vienna Design Week. Recipient of the PAT prize "Premio architettura Toscana 2017" inside the category "Opera Prima" for the project of Piazza dell'Immaginario. Her main focus is the relentless exchange between urban and small scale, fully embracing its shifts and analogies.
The study in question is an attempt to identify new possible aesthetic scenarios inside the complex reality of the Piana Metropolitana. The research's goal is to discover the possibilities that lie in these territories through an interpretation based mainly on perception and translated into the creation of complex maps. After a first phase of research on the topic of middle landscapes applied to the territory of the Florentine plain, the analysis, divided into the three categories of Space, Time, Velocity, offers a complete overview of the territory through an unconventional interpretation. The project proposals are respectively connected to each category of analysis and work as devices designed to promote the knowledge of the area and increment its use. The thesis also tries to confront the issue of preconception, often linked to in-between lands and focuses on highlighting the beauty and vast potential of the area.
Nella stessa serie