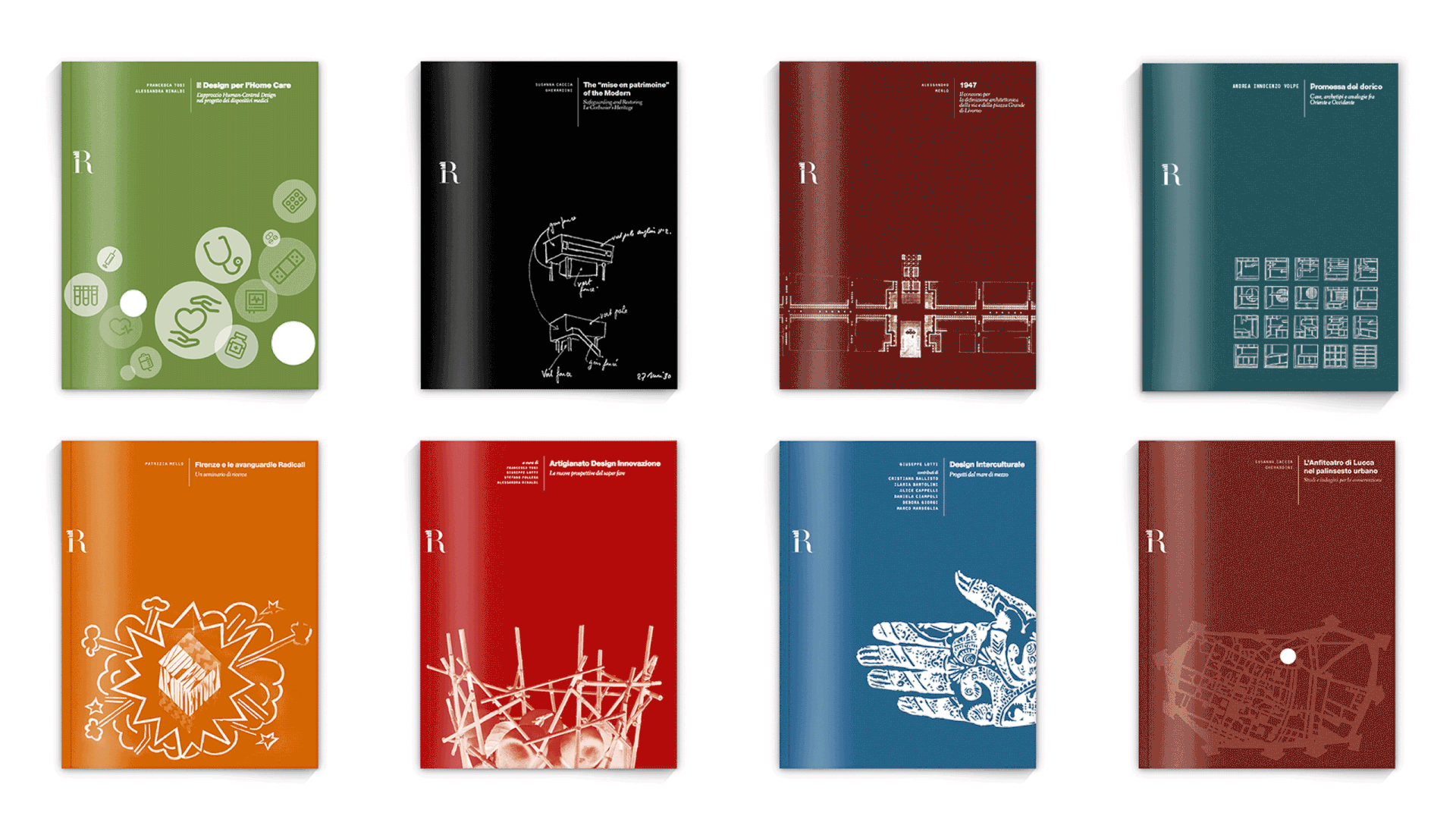 didapress
nasce nel 2015 come logo per le produzioni editoriali del Dipartimento di Architettura di Firenze. Il Dipartimento DIDA ha deciso di pubblicare, attraverso diverse collane di libri e cinque riviste, gli esiti dell'attività di ricerca e di insegnamento dei docenti del Dipartimento, per farli conoscere a un pubblico più ampio mediante anche l'accesso aperto, mostrarne la ricchezza, sollecitare la critica e la valutazione, suscitare scambio e confronto con altri dipartimenti e studiosi, e contribuire alla comunità scientifica nazionale e internazionale.
Con
didapress
il Dipartimento persegue l'obiettivo della qualità e originalità dei contenuti dei libri unita alla cura editoriale del manufatto. Per poter essere pubblicati, tutti i libri devono superare una procedura di accettazione e valutazione qualitativa basata sul giudizio tra pari affidata dal Comitato Scientifico del Dipartimento DIDA con il sistema della blind review. 
didapress
originated in 2015 as a logo for the publications by the Department of Architecture of the University of Florence. DIDA Department of Architecture has chosen to publish, through various series of books and five journals, the results of the research and teaching activities of the academic personnel of the Department of Architecture, in order to make them available to a wider public through open access, to show their quality and variety, to participate in the wide debate and exchange with other departments and academics, and to offer a contribution to the national and international scientific community. Through
didapress
the Department of Architecture pursues the objective of quality and originality of the contents of the books published as well as the care and attention for the published material. In order to be worthy of publication, all books must pass a qualitative acceptance and assessment procedure based on a blind peer review system entrusted to the Scientific Committee of DIDA Department of Architecture.