Urban Democracy, Social Practices, Right to the City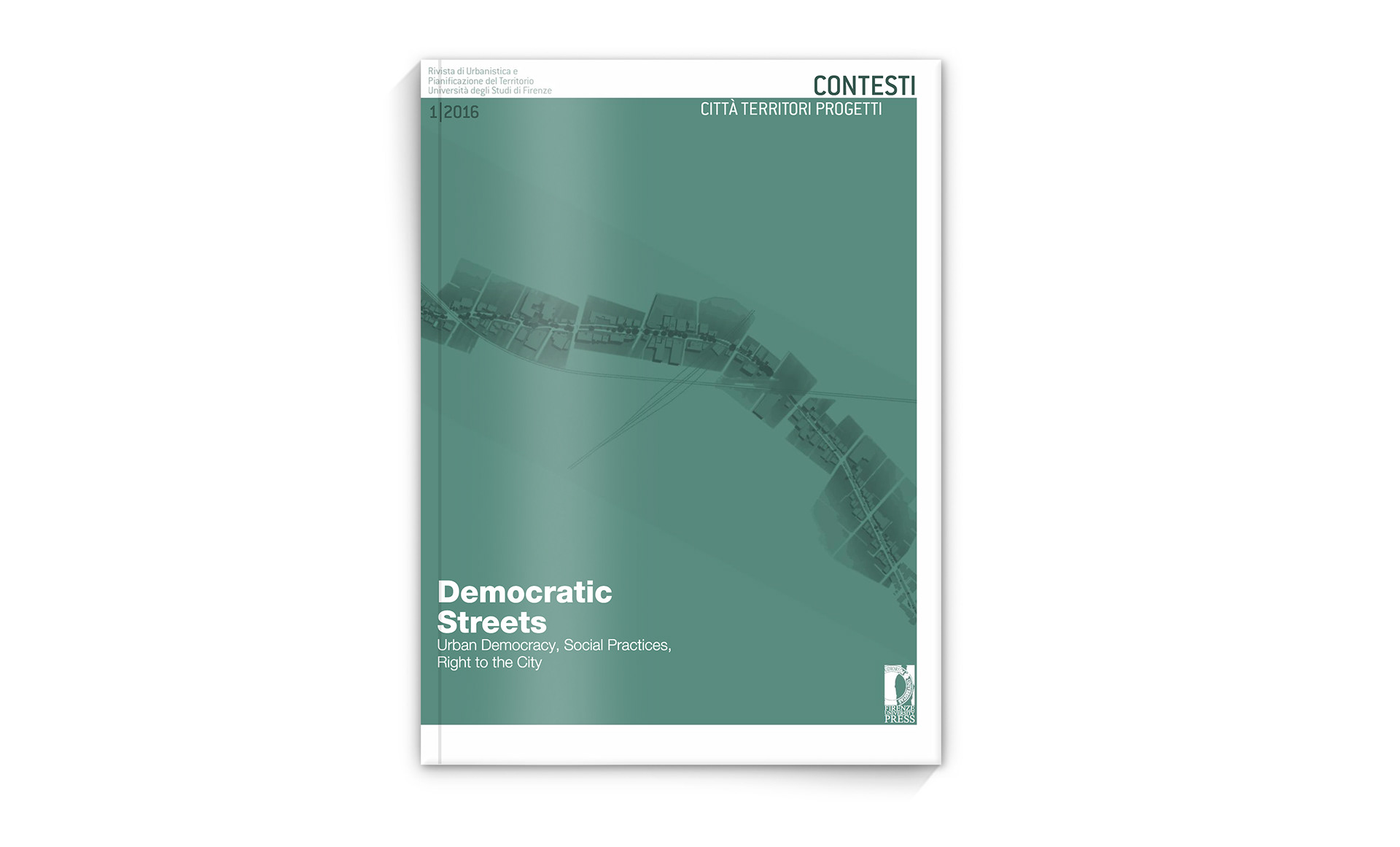 Il primo numero della nuova serie di
Contesti
prende in considerazione il tema delle "strade democratiche", a partire dal famoso articolo di Mark Francis, e più in generale del diritto alla città, con riferimento alle forme di democrazia urbana, alle pratiche di auto-organizzazione sociale, alle tattiche di resilienza e di sopravvivenza spaziale, alle esperienze di riappropriazione della città. Nell'articolo sono sviluppati alcuni di questi temi, sia in termini generali, sia con riferimento agli articoli ospitati nella rivista.
The first number of the new series of
Contesti
focuses on the topic of "democratic streets", derived from the famous article by Mark Francis, and more generally on the right to the city, with reference to the forms of urban democracy, to practices of social self-organisation, to resilience and spatial survival tacticts, and to the experiences of reappropriation of the city. In the article[luis gatt1]  some of these themes are developed, both in general terms and with specific reference to the articles included in the journal.